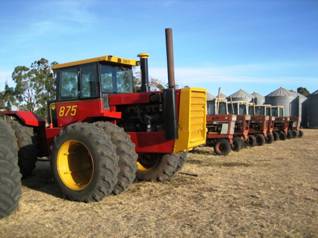 10 tractors rehabiltated by HDC at Central Maintenance Service Centre ready to go to work
HDC = Haydom Development Company Ltd.
HLH = Haydom Lutheran Hospital
FoH = (The Foundation) Friends of Haydom
The medical students who lost their HLH- grants:
Haydom- director Olsens letter to Fanuel. D Bellet
Experieances
More experiances and results will be added later
Foto documentation of research conducted by HDC
Link to Arusha Times. Dr. Richard Ndondi, the principal agricultural research officer with the Arusha-based Selian Agricultural Research Institute, cooperating with HDC
It's 'life after death' at Mulbadaw farm
Link to Arusha times. HDC is producing food for 75,000 people at Mulbadaw in 2006.